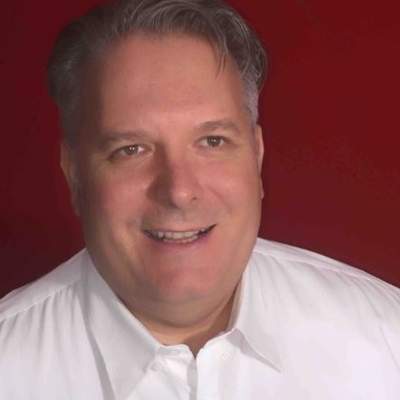 Lewis to lead sales team and roll out new direct go-to-market cyberthreat assessment and vulnerability protection strategy
Boulder, CO (July 1, 2021) – Gigit, Inc. (https://gigitsecurity.com/), a consulting firm that reduces cybersecurity risk and vulnerability through its service products like pentesting, cyberthreat gap analysis, and compliance solutions services, today announced the hiring of seasoned business development professional and entrepreneur Jebb Lewis. Lewis, who has extensive experience building and leading sales programs within organizations, will be developing and implementing Gigit's new direct State of Protection go-to-market strategy targeting the defense industrial base, health-centric businesses, and other regulated industries that hold and must protect the most sensitive personal and confidential data. This strategy will bring required cybersecurity maturity model certification (CMMC) compliance consulting to federal contractors and their supplier and cybersecurity services to health-related entities looking to reduce threat risks and cybersecurity insurance costs along with reducing financial penalties for non-compliance and the potential of financial losses incurred from unwanted lawsuits. With a history of building both onshore and offshore business development and support centers, the last five years of which were focused on privacy as a means to security, Lewis will leverage Gigit's team of cybersecurity experts, who have deep technical and operational knowledge in systems, applications, compliance and security integration, to cultivate new clients. Gigit's existing and past clients have included such companies as Uber, Amazon, Interim Healthcare, Broadcom, Equinix, and Toyota Research Institute.
"Jebb brings Gigit the kind of sales building expertise at exactly the right time," said Gigit CEO David Jacobs. "Today, organizations are plagued with concerns from all sides about the likelihood of a cyberattack or breach of personal databases that could lead to extensive financial and reputational damage. Gigit stands ready to help reduce these kinds of risks for our clients."
To learn more about Gigit and its cybersecurity services serving multiple industry sectors, visit its website at www.gigitesecurity.com.
# # #
About Gigit
Gigit, Inc. (https://gigitsecurity.com/) has been providing cybersecurity services for over 10 years, long enough to witness the exponential growth in the most egregious corporate cybercrimes.  With more threats created by remote and globally distributed workforces, Gigit helps businesses and federal contractors identify and remediate cybersecurity vulnerabilities. Its team of expert, highly certified professionals (CISSP; OSCE; OSCP; CEH; GXPN)​, with over 100 combined years of cybersecurity experience among them, lead Cyberthreat Gap Assessments, Pentesting, Industry, Government, and Data Privacy Compliance initiatives and consulting/advisory services. Gigit works directly with CEOs, CISOs, CFOs, CIOs as an independent set of eyes and expertise to help protect cybersecurity systems against ransomware, hacks, and breaches that may impact revenue, reputation, deals, and the ability of companies to do business with government agencies. Among the beneficiaries of Gigit's services are brands like Uber, Amazon, Walmart, Kohl's, Equinix, and Interim Healthcare.